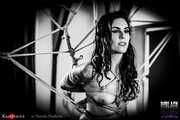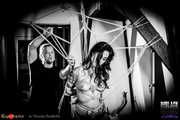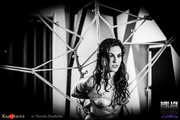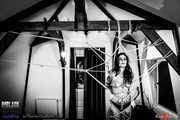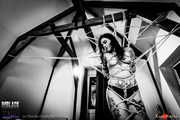 Los diamantes son los mejores amigos de una chica, part 2 of 2
Today we play, we play with our Spanish beauty and sweetheart Nereida DeadlySin. We tie her in a diamond shaped, hojo-based, gote, a bondage that will be her main support during this session (diamonds are a girl's best friend). A session where she wil go sideways, have her legs opened, her face wrapped tight and her breath taken away.
After all of that, she could not get enough and neither could we! This gorgeous dark haired, dark eyed, inked beauty asking for more, who could resist? We kept the diamond upper body in place, secured her standing tall to the ceiling, tied her legs together and started weaving our web of lust behind her. This gorgeous girl presented in a gorgeous way for the remainder of the evening.
When the evening ended we... well... a gentleman doesn't kiss and tell.
photo's by The Blacksheep, kinbaku by RopeMarks.
Show more