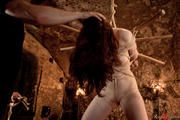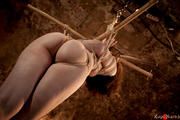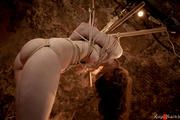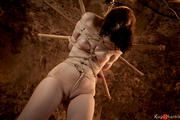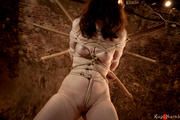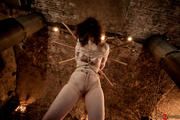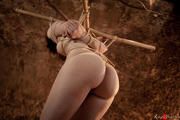 Ryo-kakyaku heiretsu hashira ushirodaki shibari
We love ballet boots, we love Dutch Dame, we love Dutch Dame in ballet boots. With legs like hers that is the closest thing to fetish-perfection. It's clear she loves to wear them as well, a perfect fetish dame, exposing her vjjfor you <3.
Obviously we don't stop here... The ropes come out and we tie the Dame's arms on her back, tight. Feeling we need a little more the bamboo comes out and we strap some hard wood on the Dame's back. With every move she makes with her body she will feel the hard wood poking on her back.
Still relatively comfortable we work towards "fixing" that. We host, suspend, the Dame on her ballet boots. As a result she is completely off-balance, unable to stand on the ballet boots and continually moving her body, feeling the hard bamboo against her body with every move.
We love the struggle we see in front of us but we like to add one more thing to the Dame's predicament... and tie her legs together.
This is the end of her struggle, unable to move, unable to relieve herself from the torture of the bamboo and the pain of the ballet boots she just folds and hangs like a the most beautiful tired out submissive in my ropes, begging to be released, willing to do everything...
Show more