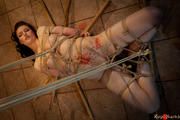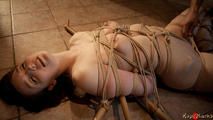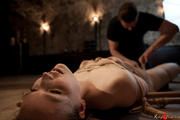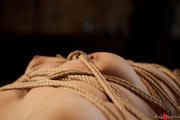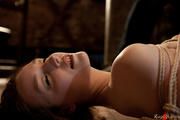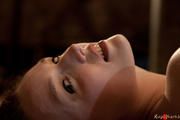 Ryo-kakyaku heiretsu hashira ushirodaki shibari - part 2
The continuation of part 1.
Dangeling like a doll we release the now broken Dame from her suspension.
Unable to resist anything we now lay her down on the cold floor, tie her legs to yet another bamboo pole to keep 'm neatly spread and folded.
Apply tension on her bondage, body and VJJ with a few nawa-zuri's.
Her mild moans encourage us to continue and we suspend a bouquet of burning candles right above her body, dripping hot wax on her beautiful porcelain white skin.
Her suffering continues and her beauty rises to new levels.
Enjoy, as we did...
Show more