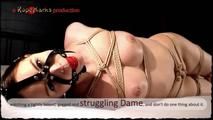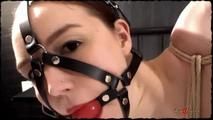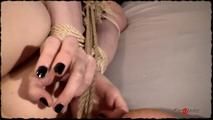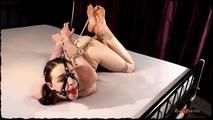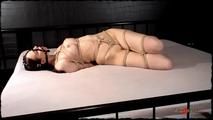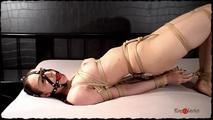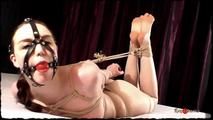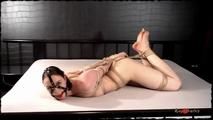 Struggling Dame - video
This is a hot, hot, steaming hot video. We have 17 minutes of a tightly hogtie bound, gagged and struggling Dutch Dame for you.
To actually get 17 minutes of bound, gagged and struggling Dame we had to capture one hour long material. That's right, Dutch Dame was bound and gagged for over an hour and struggling for you.
She makes the sweetest noises in her predicament, you will love it.
In proper RopeMarks style, a simple hogtie is not enough, around the 45 minutes of being bound and gagged we added a thin rope, pulling Dutch Dame's head back and tied-off on her toes, *ouch*. This got us another of 15 minutes of a Dutch Dame in a serious predicament.
This has become one amazing video of a Western style hogtie bondage with Japanese aesthetics, RopeMarks style.

Enjoy,
The RopeMarks Team