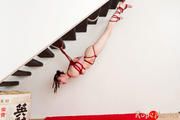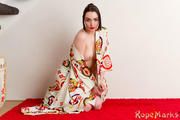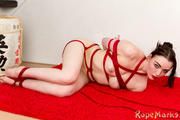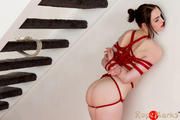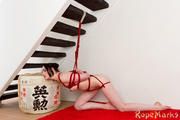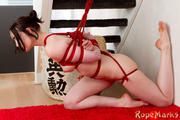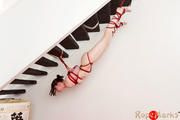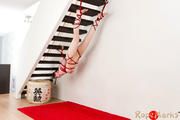 Upside down and legs spread
Tied in a innovative gote Dutch Dame will be put through the kinbaku paces of a spread legged upside down suspension from the stairs by the ankles only.
First we tie our girl upside down against the stairs and then release her to swing from her spread ankles from the stairs.
Dutch Dame is awesome, the setting is awesome, the capture is awesome and I think you will find the results of this set awesome as well, there is no other girl that suffers so beautifully and easily while being tormented in a kinbaku sakasa zuri semenawa session as Dutch Dame.
photographer: Richard Hoogendijk